The Cooper Garage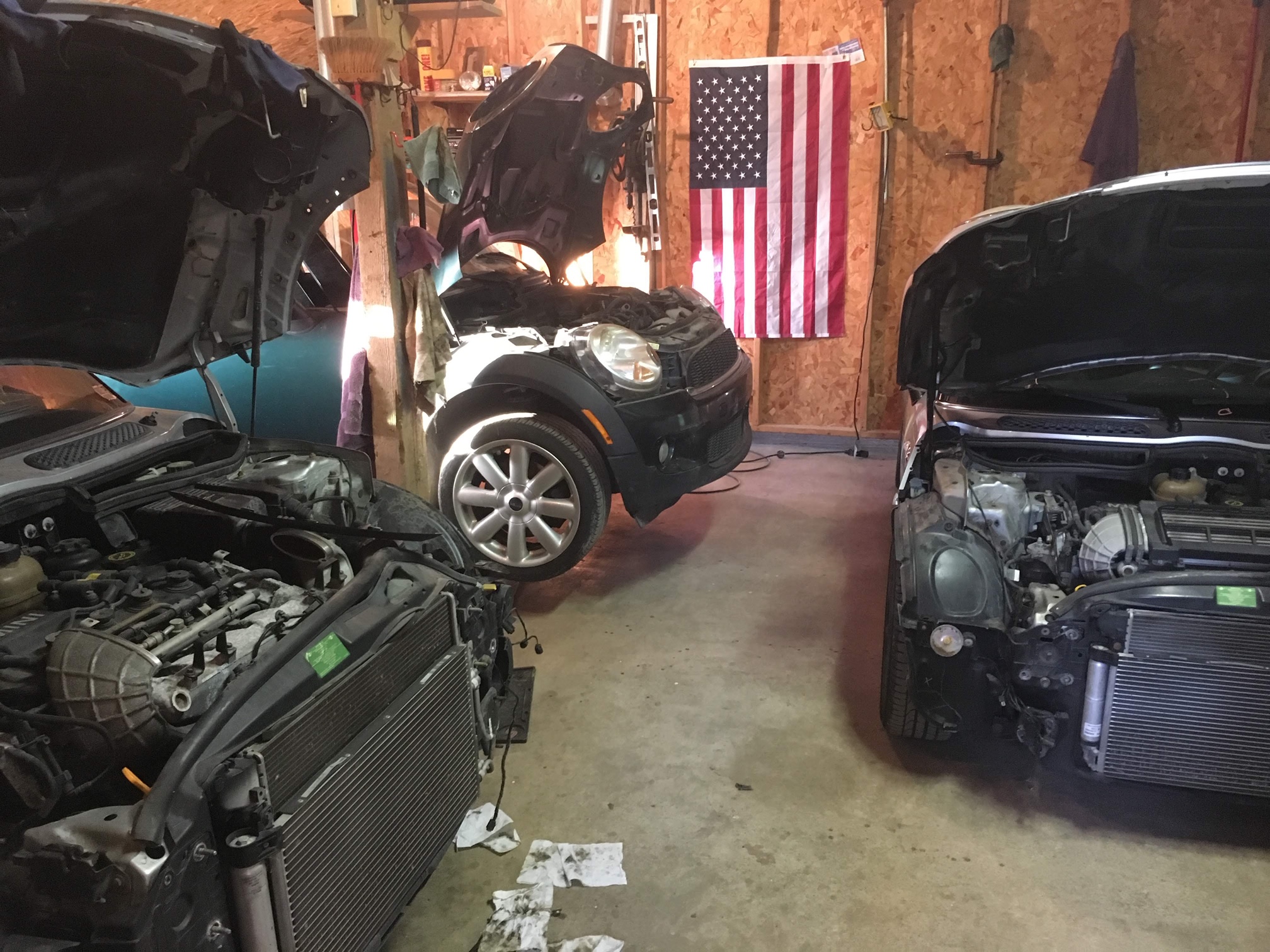 As The Cooper Garage is nearing its one year anniversary, the time has come to write a review on it. The Cooper Garage(TCG) began in early June in a barn just north of Hamilton, Michigan. Since then it has been the leading Mini Cooper parts shop in the greater Holland, Michigan area. With a heavy presence in online Mini Cooper communities, as well as being a big seller of parts on Facebook, TCG has become a go-to shop for many Mini Cooper owners in the Michigan area.
As of this article, The Cooper Garage provides parts for any Mini Cooper made between 2002 and 2006. From small parts such as door handles and floor mats, to bigger items such as doors and sunroofs, TCG has it and sells it. In the past 9 months, total sales has reached just over $10,000.
As for where the parts come from, TCG buys used Mini Coopers for cheap. Typically the cars that get purchased have a blown motor or transmission, or have some level of body damage. Once the cars are in the shop, TCG's head mechanic and owner, Ben Boeve, assesses the car and begins to strip it down to the frame. As parts come off, they are tagged and logged in a notebook to ensure proper organization. Once parts are tagged, they are typically posted to TCG's Facebook page(The Cooper Garage) or shipped to customers who request them.